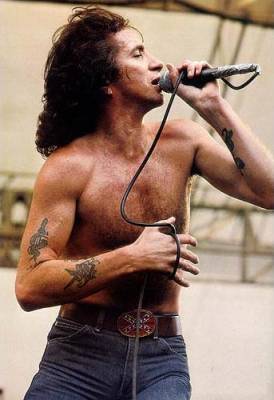 Well, it's aussie rock week here on Rock Revival and I have a real treat for you, a surprising look at Bon Scott is a early prog band called Fraternity (sounds alot like Uk band, Family).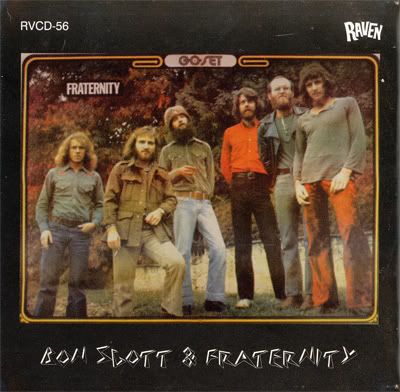 Hard to imagine this serious young man would go on to be the wild boy of rock and roll !
Fraternity were an Australian rock band active in the early 1970s. They are notable mainly for Scott's presence, Jimmy Barnes would later replace him when he joined AC/DC.
Fraternity were formed in 1970 by some members of the recently-split Levi Smith Clefs. They were without a regular vocalist until Fraternity's bass player Bruce Howe decided to call upon Bon
Fraternity released two albums and a few singles, which enjoyed moderate success.
However, an attempt to find success in the UK was not fruitful and in early 1973 the band changed its name to Fang. By mid-1973 the group had stalled and gradually disintegrated, and the members returned to Australia.
Some members formed the loosely-knit Mount Lofty Rangers with whom Bon Scott recorded a couple of songs before being seriously injured in a motorcycle accident in early 1974. When he had recovered, Scott joined AC/DC and Fraternity later reformed with a different line-up and continued until about 1976.
The rest is history