There are so many albums that time will never forget, Pink Floyd's The Wall, Machine Head by Deep Purple, Led Zep IV, Back in Black AC/DC, The Eagles Greatest Hits etc.
There are so many other albums, however, equally as good but not recognised as the masterpieces that they are, albums that you can turn to when you have worn a hole in all the obvious choices. Here's are 25 of the best
1 Chicago Transit Authority
The best album by the band that would become Chicago (the only ?)
2

Tumbleweed Connection- Elton John
A critical and overlooked album of country rock
3

Ogden's Nut Gone Flake - The Small Faces
Number one on my playlist for the last two months
4

The Low Spark of High Heeled Boys - Traffic
Well, we know what this is perfect for doing with, and i didnt mean sex
5

Montrose - Montrose
Approachable blues rock without losing it's edge

6 Rides Again - The James Gang
Joe Walsh before The Eagles, this is like what Free is to Paul Rodgers before Bad Company
7

Veedon Fleece- Van Morrison
Nearly as good as Astral Weeks
8

A Nod Is As Good As a Wink - Faces
Better than the Stones ? Maybe, maybe not, but the perfect half-arsed masterpiece
9

Medusa - Trapeze
With Deep Purple's Glenn Hughes
10 Greatest Hits - Nazareth


One of the best albums of my 14th year
11 Teaser - Tommy Bolin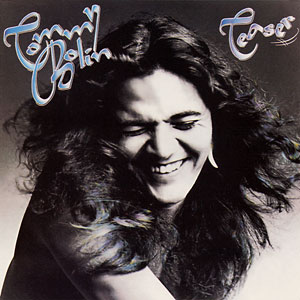 The man responsible for 12
12 Come Taste the band - Deep Purple
The least adolescent Purple album ?
13 Grand Funk Grand Funk
America's Black Sabbath ?
14 Argus - Wishbone Ash
Getting some of the recognition it deserves lately
15 The Captain and Me - The Doobie Brothers
Better than their Best of ?
16

Odyssey & Oracle - The Zombies




Psychedelic masterpiece, up there with Pipers at the Gates of Dawn ?
17 Fire and Water- Free


Blues rock heaven, the home of 'Alright Now'
18 John Barleycorn Must Die - Traffic
19 All The Young Dudes - Mott The Hoople



20 El Rayo-X - David Lindley


Reggae 'Werewolves of London'
21 Liege & Lief - Fairport Convention


UK does folk rock as well as, if not better, than US ?
22 Cricklewood Green - Ten Years After

23 Marquee Moon Television
People who think they are cool quote this....oops
24

Gaucho - Steely




25 Tres Hombres - ZZ Top


Tres Hombres 10 Eliminator 0