It's nearly the end of the year and time for Rock Revival to nominate it's best albums of 2008.
Best Metal Album:Opeth Watershed
No other album blew my head of like this one, brutal, intelligent, can the word 'moving' be used for an album like this ? A revelation.
Best Prog Album: Porcupine Tree Fear of a Blank Planet
Hypnotic as always, keeping the flame alive
Best Jazz Fusion Album:John McLaughlin Floating Point
Electrified Shakti but even better. The Indian musicians almost out do McLaughlin, a joyful, complex tour de force
Best Indie Album: Fleet Foxes Fleet Foxes


Fleet Foxes channel Crosby, Still, Nash and Young. It grows on you but when it has its phenomenal
Best Melodic Album: Brother Firetribe Heart Full of Fire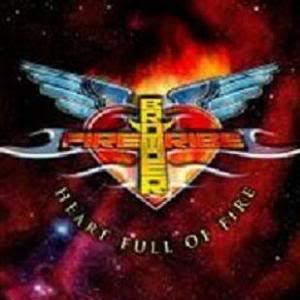 Better than the original 80's melodic rock; it's full of beautiful cliches, happy music !
Best Blues Rock:

North Mississippi Allstars Hernando
Wow! Blues and blues-rock brilliance, another revelation, especially 'I 'd Love to be a Hippy'
Best Re-Release: Dennis Wilson Pacific Ocean Blue


A remastered lost classic from Brian's brother; easily outshines Brian's effort this year
Best Back From the Dead Album:Whitesnake Good To Be Bad
Soft-cocks find their mojo in their later years; this album kicks arse (forgive the mixed metaphors)
Best Pop Album: Panic at the Disco Pretty.Odd
Surprise of the year for me: Beatlesesque and my 12 year old daughter loves it to.
Best Mash-Up: GirlTalk Feed the Animals
An encylopedia of sound, 70's classic rock mixed with hip-hop and much else. It's an album...and a quiz
Best Hip-Hop: The Streets Everythings Borrowed
UK 'rapper' can make you dance and break your heart