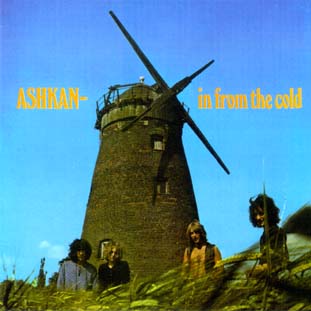 Ashkan's In from the Cold (1969) was the first album released on Decca's progressive Nova label and bares an uncanny resemblance to early Spooky Tooth or Traffic.
Hoarse vocals (like Joe Cocker), screaming guitars, the comparisons are reinforced on tracks such as "Going Home", "Take These Chains" and "Out Of Us Two".
The band broke up after failing to get a US release but are a cult classic for fans of lost late's 6o's rock.
Buy
here