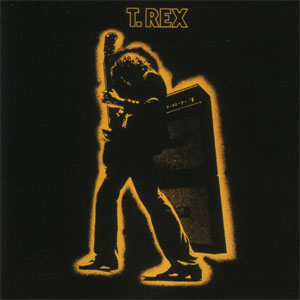 Electric Warrior is arguably the ultimate glamrock album, the sixth for T.Rex, released in 1971, ranked number 160 on Rolling Stone magazine's list of the 500 greatest albums of all time
T.Rex appealed to the mainstream but still managed to stay cool, a feat not really achieved by their followers, Mud, The Sweet, Gary Glitter.
The album went straight to number one in the Uk, propelled by 'Get it On", the biggest album of this year which is really saying something when you think what else was on offer; Pearl, All Things Must Pass, Tapestry, Sticky Fingers, Every Picture tells a Story, some of the greatest albums ever made
In 2003 Bolan looked back at the album "I think "Electric Warrior", for me, is the first album which is a statement of 1971 for us in England. I mean that's... If anyone ever wanted to know why we were big in the other part of the world, that album says it, for me."
Highly Recommended