Leaf Hound are one of the hidden treasures of early 70's rock, a band that produced only one album (Growers of Mushroom), but can hold it's own with Led Zep, Deep Purple and the other seventies bands that survived long enough to make it
They formed in 69 and were previously called Black Cat Bones, a band that had originally featured none other than Paul Kossoff and Simon Kirke who went on to create Free.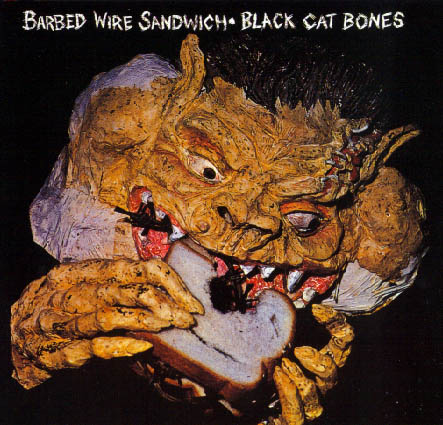 Peter French, vocalist, would quickly join Atomic Rooster heralding the end of the band: Growers of Mushrooms would become one of the rarest and most collectable rock albums of all time (it was re-released in 1994, 2003, 2005)
In 2004 Peter French was inspired by a bunch of 21 year old musicians/fans to put the band back together. They released Unleashed in 2007
Kerrang! :
"As good a rock album as you could hope to hear."
Classic Rock Magazine:
"An unpretentious hard rock record, relying on strong songs and powerful performances."


Image: Repetoire/Decca