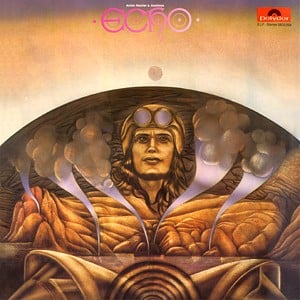 Given it's now Krautrock week here on Rock Revival lets start with an intro to the genre
The actual term was coinded by the Uk music press (after a track by seminal band 'Faust') to describe the belnd of psychedelic music and Stockhausen-inspired experimental classical music that reared it's ugly head in Germany in the 1970's
Essentially the aim was to create a form of rock that was detatched from the influence of US blues, much like the ECM Jazz label did for European Jazz.
The movement obviously has it's cultural context; like prog rock it was the product of students, rather than working class lads, students who were trying to mould identity for post-War Germany and also individualte from their parents, many of whom would have been implicated in the Nazi regime.
Electronics were also a part of the sound (eg: Tangerine Dream, Ash Ra Tempel, and Cosmic Jokers), jazz (Can), asian music (Popol Vuh) and repearted rhythmns (Neu!)
Krautrock, while not always palatable (they make Frank Zappa sound like Abba at times) has been highly influential.
No Krautrock no electronica. No Krautrock no post-rock (eg: Tortoise, God Speed You Black Emperor)
Want to have a listen
Go
HERE
for hundereds of songs