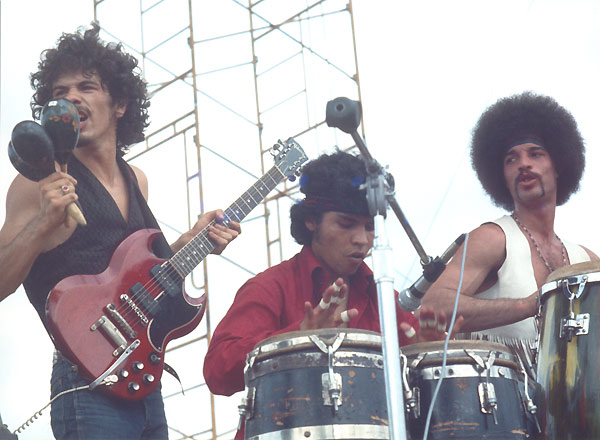 I completely love the Woodstock movie and soundtrack. There are so many highlights, Richie Havens 'Freedom', Joe Cocker 'With a Little Help From My Friends', Country Joe's 'Gimme and F..", no wonder The Omega Man watched it every day after the end of the world
The highlight, however, is Santana's 'Soul Sacrifice'. When I first heard it I thought what the hell ? What is this kind of music ? (I was only 14); it's rock, but it's also salsa.....so here it is, with some salsa after, which i have loved from that day...
Tito Puente and the very sexy Debbie Allen
and one for the road, the brilliant Celia Cruz !!!!!!!!!!!!; if youre a purest when it comes to rock, well..........
what the hell, more, woooooooooohoooooooooooo!