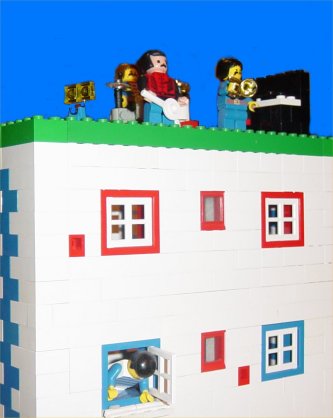 Before I start on this one I need to confess that it's not original, I have picked some of my favourites from the site Compleat beatles, a site that is absolutely phenomenal in terms of it's obsession with Beatles Covers.
A total of 200,000 are listed, a pretty astounding feat !
The section that really took my interest, however, in the Un-Cover Bealtes section. Get this, a massive list of songs with the same title as Beatles songs but which are actually totally different songs ! Man, that's drivnig your Beatles obsession to a whole new level.
Here are some examples:
Don't Let me Down by Bad Company
Don't let me Down by The Hollies
Don't let me Down by Michael McDonald
In My Life by Mahivishnu Orchestra
Julia by Rick Wakeman
Oh Darling by Supertramp
Two of Us by Barry Manilow
Any Time at All by T-Bone Burnett
No Reply by John Mayall
Love me Do by Badfinger
Getting Better by Blind Boys of Alabama
From me to You by Janis Ian