Ok, i am aware that this has absolutely nothing to do with rock but i have to share a form of music that I've come to love over the past few years despite my 30 year addiction to hard rock, metal, prog, folk, etc.
Tito Puente, of of the masters of the genre, once said that "the only salsa I know comes in a bottle. I play Cuban music" and "I'm a musician, not a cook".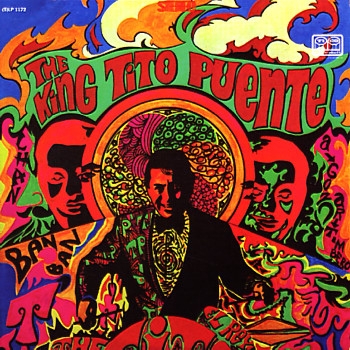 Despite this the term generally applies to a hybrid of many styles of latin music developed by immigrants from Puerto Rico and Cuba in New York in the 60's and 70's. It then spread in popularity, to Miami and back to Puerto Rico, Columbia, Cuba, etc.
The most important instrument in salsa is percussion,played on claves, cowbells, timbales and conga. Horns are also central(mostly trumpets), with a repeated rhythmn on the piano and heaps of other instruments.
If you really want to understand salsa, however, it's best to see it as dance music. Certainly thats what it makes you do (even though I cant do it)
If you want to get a start here are tne pretty incredible tracks:
1. Represent Cuba- Orishas
2. I Wanna Fly With You-Yerba Buena (both hip-hop inspired)
3. Solo Con Ella- Puerto Rican Power
4. Guachi Guara- Poncho Sanchez (jazz inspired)

5. Azuquita Pal Ca- El Gran Combo and Oscar de Leon
6. Oye Como Va- Tito Peuentes (the original, not Santana)
7. Cali Pachabguero- Grupo Niche
8. Ya No Queda Nada- Tito Nieves
9. Carnaval En Camaguey- Eddie Palmieri
10. Clocks_ Buenna Vista Social Club (yes, by Coldplay)