Prog rock has some of the best album covers ever made (Yes Relayer, Jethro Tull Aqualung, King Crimson Court of....) but also some of the worst. Here's the Top Ten bad ones.
1.
Procol Harum Salty Dog
Great record but not much thought was put into this
2.
ELP: Love Beach
What the ! Looks like a Loggins and Messina album, or latter day America.
3. Rush: Hemispheres
What does the nude guy want !
4. ELP Tarkus
Love this album, imagine the effort that went into it, why get a ten year old to do the cover ?
5. Stratovarius: Infinite
Ok, all their album covers are bad...
6. Ozric Tentacles: The Floor's Too Far Away
Maybe we should be forgiving as they produce all their albums themselves cottage-style
7. Wishbone Ash: Where's the Rub
Sticky Finger 1, Where's the Rub, 0.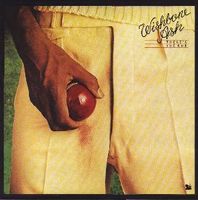 8. Rick Wakeman Rock and Roll Prophet
I can't even come up with a comment for this one...........
9. Van Der Graaf Generator: H to He Who Am the Only One
Flying lungs ? A man standing on a can opener in orbit ?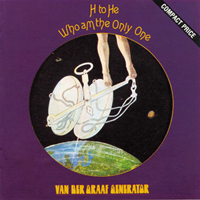 10. Gentle Giant Acquiring the Taste
For what ? Whatever it is, and I think I know, get some tic tacs afterwards.